On September 13th my daughter, my wife, and I flew from the Twin Cities to Des Moines to take my daughter (I'll call her C) on a college visit to Grinnell College in Grinnell, Iowa. This would be an interesting visit, because I graduated from Grinnell in 1982, and then worked there for two years, and have been back to campus numerous times to give talks and go to reunion. Our "blink" was that Grinnell might not be a great fit for C, but she was game to check it out. I have friends there: Some with whom I went to college, others who are from the younger generation of faculty (i.e., people my own age). I'll say a word or two about C's experience, and will also reflect on the differences between Grinnell then and Grinnell now.
But first we got in our rental car and drove to Montour, Iowa, to have dinner at Rube's Steakhouse, where you grill your own steak. We visited with my friends Harriett and Jeff who after living elsewhere in the country settled in Grinnell. They have a lovely life, and it was great to catch up but also to learn a bit about their daughter's college choice--she went to Smith College. What I remember about the conversation was that their daughter just felt the vibe. This seems to be the most real thing about picking a college: something just grabs you. Honestly, picking a college is the United States' version of the "sorting hat" in Harry Potter, am I right?
The steak was great, but without my meat thermometer I overcooked a bit.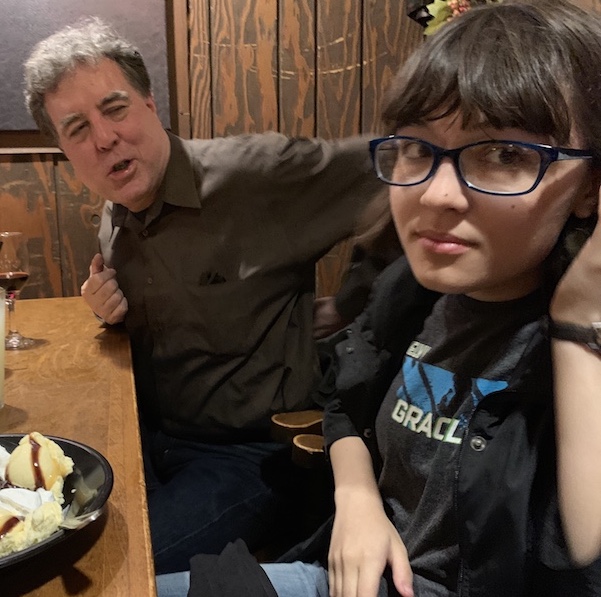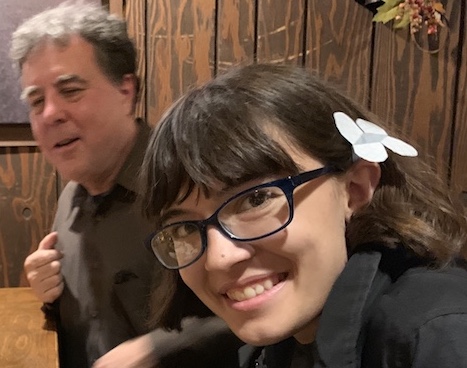 My theory of Rube's is...
Read more and comment . . .
---