Fascinating article on Cybersyn in the New York Times by jgn on Friday, March 28, 2008 in Reading and Technology
The New York Times ran a fascinating article today on Cybersyn, which was a Chilean attempt to apply the ideas of cybernetics to the monitoring and management of their economy. Here's a quotation and a couple of pics from the Times and Wikipedia:
A Star Trek-like chair with controls in the armrests was a replica of those in a prototype operations room. Mr. Beer planned for the room to receive computer reports based on data flowing from telex machines connected to factories up and down this 2,700-mile-long country. Managers were to sit in seven of the contoured chairs and make critical decisions about the reports displayed on projection screens.
While the operations room never became fully operational, Cybersyn gained stature within the Allende government for helping to outmaneuver striking workers in October 1972. . . .
He wanted to use the telex communications system — a network of teletypewriters — to gather data from factories on variables like daily output, energy use and labor "in real time," and then use a computer to filter out the important pieces of economic information the government needed to make decisions. . . .
Cybersyn's turning point came in October 1972, when a strike by truckers and retailers nearly paralyzed the economy. The interconnected telex machines, exchanging 2,000 messages a day, were a potent instrument, enabling the government to identify and organize alternative transportation resources that kept the economy moving.
The strike ended within a week. While it weakened Mr. Allende's Popular Unity party, the government survived, and Cybersyn was praised for playing a major role. "From that point on the communications center became part of whatever was happening," Mr. Espejo said.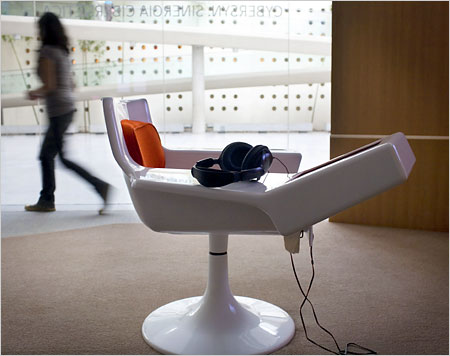 comments powered by