Music that shows my age: Talking Heads, "'77" and "More Songs About Buildings and Food" by jgn on Thursday, June 12, 2008 in Listening
At work my younger colleagues put on the tunes, and it has been great -- I'm hearing a lot of new stuff. Still, there have recently been a few things I've wanted to listen to again that I once had on vinyl and that really show my age. Two of those are "Talking Heads: 77" and "More Songs About Buildings and Food." So I recently got them as a Father's Day gift to myself . . . It's hard to over-estimate the impact these albums had on me. I encountered "More Songs About Buildings and Food" first. One summer when I was doing research at the college science center, I was also babysitting Harriett's record collection, and they were a group I had heard a lot about but hadn't heard. I listened to it all summer. The cover was just amazing, a mosaic made of of SX-70 instant photos. The songs were great, and I know enough about soul and R&B to know that their version of "Take Me to the River" was something special.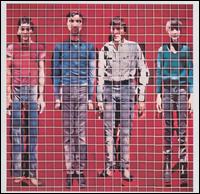 But it was the earlier "Talking Heads: 77" that really sold me. One reason was that the players were recognizably about my age (though preppier). And the sound was way stripped down, something I could imagine myself almost playing (if I could almost play the guitar . . .). They weren't smiling. They had just a hint of wry grins. And Tina Weymouth looked like a boy.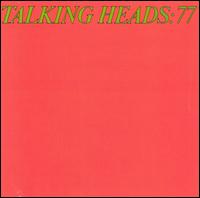 And what were those lyrics about? Art school. Living in New York. Worrying about air travel over the boondocks. Consoling (ironically) the listener about the government:
I see the states, across this big nation I see the laws made in Washington, D.C. I think of the ones I consider my favorites I think of the people that are working for me
Some civil servants are just like my loved ones They work so hard and they try to be strong I'm a lucky guy to live in my building They own the buildings to help them along
Back in that era, I listened some to the albums after these, but it had become big rock and now I don't feel much of a beckoning to revisit them.
comments powered by