Cambridge to South Station by jgn on Saturday, June 27, 2009 in Uncategorized
Free bandwidth at the Acela Lounge . . . so I can upload some pics.
The train to Chicago is completely sold out.
Our entire trip is courtesy of Julie's frequent rider miles on Amtrak -- she commutes to/from the University of New Hampshire in Durham, NH, two or three times per week. Had we purchased these tickets (including sleepers and meals the whole way), it would have cost about $4,700.
[caption id="attachment_201" align="alignnone" width="400" caption="Julie with tickets"]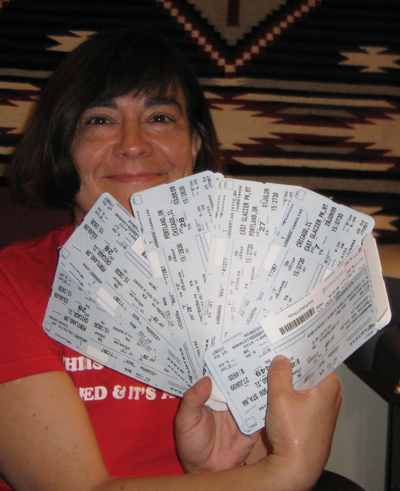 [/caption]
Julie told Caroline not to wear her flip-flops for the walk to the Kendall T; but she insisted. And, sure enough, they started to hurt, so she needed to switch to her sneakers.
[caption id="attachment_199" align="alignnone" width="400" caption="Caroline changing shoes"]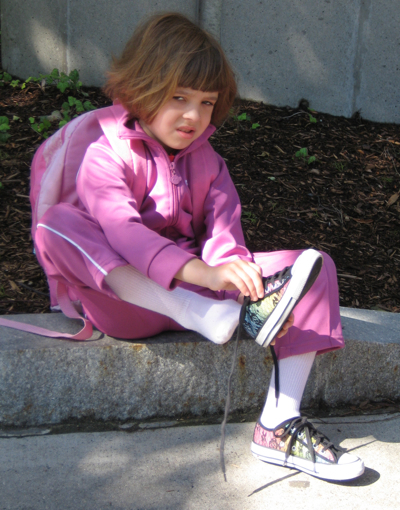 [/caption]
[caption id="attachment_193" align="alignnone" width="400" caption="Caroline reading the comics at South Station"]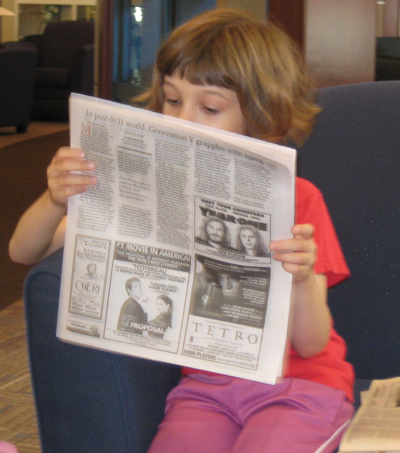 [/caption]
comments powered by
---