Day 4 (Tues., 30-June-2009): Going-to-the-Sun Road by jgn on Wednesday, July 8, 2009 in Travel
It sure was nice to sleep in a stationary bed! We got up and went down to the restaurant in the Glacier Lodge, and had a buffet-style meal. We ate a lot because we thought we might skip lunch. The breakfast at Glacier Lodge wasn't very special, but it was filling, and they had cereal for Caroline.
The main event of the day was the Going-to-the-Sun Road. The road was completed in the early 30s. Vehicle lengths are restricted to 21 feet. If you ever drive the road, you may recognize it from the movies: Among other shots, it is used at the start of "The Shining."
When planning our trip, we had read that the road at Logan's Pass still had 70 feet of snow on it, and even after snow removal there might be road work that would prevent people from using the road. But as it turned out, it had just been cleared. If you get to Glacier on July 1 or later, you can take a shuttle bus for the Going-to-the-Sun Road, which I think I would recommend; but we drove. Another way to do it is to pay for a tour in a so-called "jammer" tour bus, which are also from the 30s, and have been recently retrofitted to run on propane. Some parts were fairly hair-raising, but it was really no worse than other mountain driving I've done.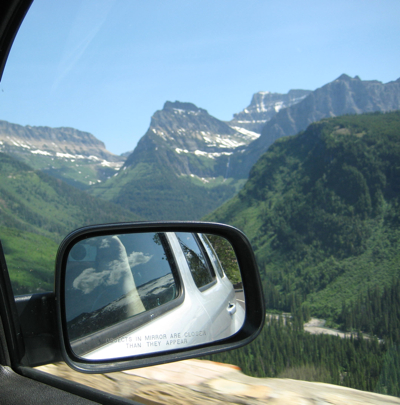 Along the way there are a number of places to park and walk around. At one stop, we saw a fine mountain goat.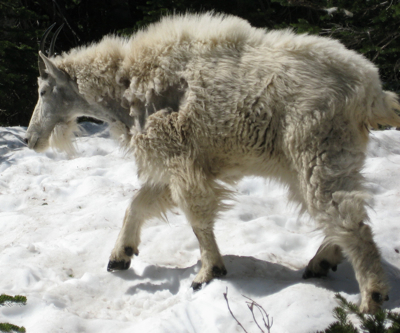 At another, we took a short one mile hike (round trip) through a glade of cedar and hemlock trees.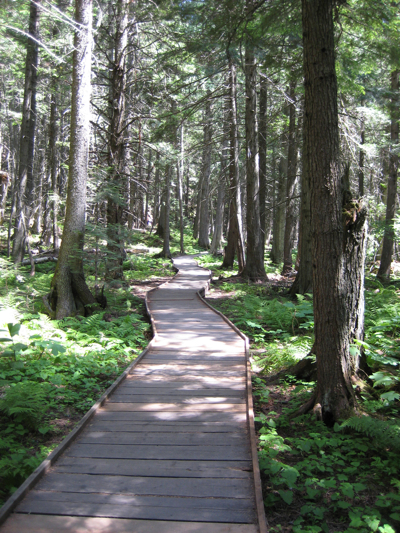 I was able to use the macro lens on my digital camera to get some shots of some flowers.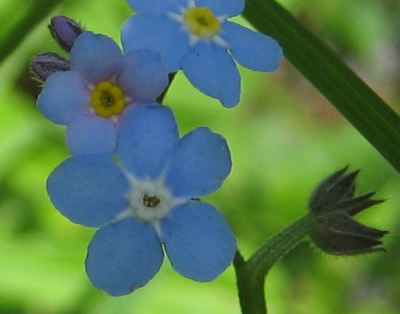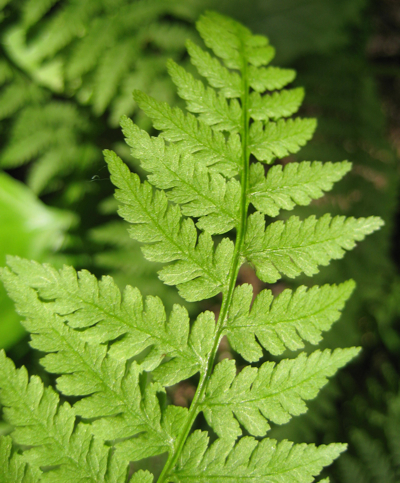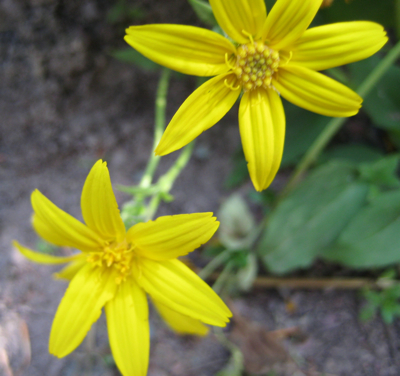 Also in this same glade, there were opportunities to peer down into a pristine gorge, filled with water from the glacier runoff.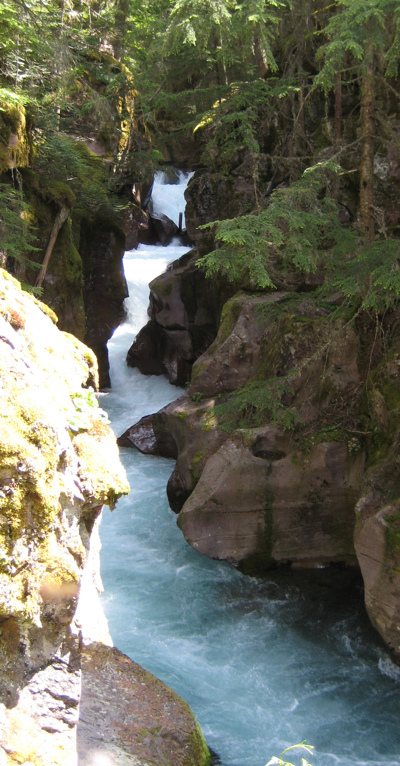 Caroline was a good sport on this part of the trip, though of course she got tired while walking, and also took some key naps during the drive.
comments powered by